So I'm packing my bags for the Misty Mountains, where the spirits go... LZ
Josh A. will lead "Double Bypass" with an estimated duration of 4.5 hours.
Meet at 6:30 p.m. at the Ptarmigan trailhead in Chugiak. We will follow the main trail up the valley, ascend Blacktail Rocks and then Roundtop to complete a loop back to the main trail.
Post Report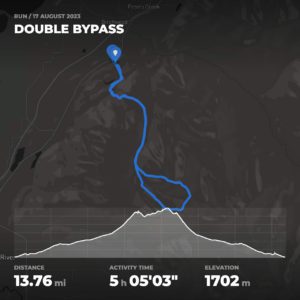 Eagle River - North